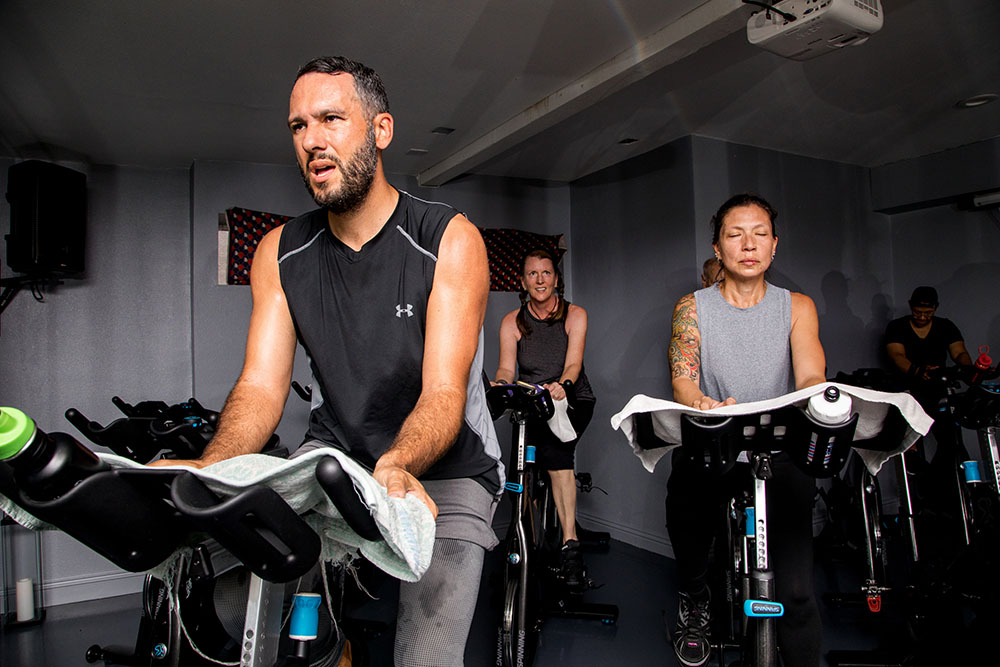 Spin Mon Wed Fri 915
45 minutes of indoor cycling to warm synth dance tracks and hip hop. Plenty of ratchet and R&B to soothe the stressed out beast. Take time out to leave the daily stress behind. Body care is acknowledging the work you do and investing in the machine, your body. By stimulating and cleansing the organs with vigorous sweat and harnessing the mind with breath and postures you can maintain beautiful physical and mental health.
Class is available as livestream.